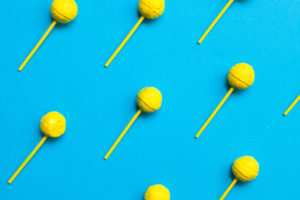 What makes us Great.
We are a Franchise with more than 25 years of experience, having stores across Canada who are "Working Together for Success." Our goal is to give each one of our customers the best experience possible. That is why we give our members the latitude to carry products which reflect the community they serve.
From local artisans to global suppliers, our products offer quality and value for everyday use – perfect for families, kids and students alike. Step inside one of our stores and you will leave inspired and wanting more.
What you'll find in store.
Clean Aisles & Tidy Displays
We pride ourselves by providing clean and tidy stores for our customers, where they can feel at home, find what they're looking for – and want to stay a while.
Exceptional Customer Service
Customer service is paramount to us. We endeavour to greet every customer who walks through the doors and we train our franchise members to be warm, welcoming and attentive.
Extreme Value®
We believe in Extreme Value® – an incomparable ratio of price to quality for everyday living.
Where it all began.
Founded in 1993 by Bud and Vivian Walker, Great Canadian Dollar Store began with a vision: to introduce Canadians to a different dollar store, one with friendly, helpful staff and extreme value. After 22 years expanding the business, the Walkers sold the company to Kevin Kane in 2015.
A franchise member since 1997, and owner of 50 Great Canadian Dollar Stores across Atlantic Canada, Kane was the obvious choice to succeed the Walkers with years of hands-on experience. Today, he continues in the original vision and passion of the Walkers.
WHERE WE ARE TODAY.
115 Great Canadian Dollar Stores across Canada
45 Franchise members across Canada
31 Percentage of members who own multiple stores
We're Canadian, like you.
Great Canadian Dollar Store was founded by Canadians for Canadians. With franchises coast to coast and as far north as Whitehorse, we know the local markets and we provide the regional support for your locale – from our headquarters in Quispamsis, NB, to our representatives across Western, Central and Atlantic Canada.